by
CWKEN
Went to Tenji for lunch the day after my final paper, which is last Thursday. It was my first visit there. I was quite excited because I haven't even been any Japanese food buffet before because I like Jap food. They had some promotion for lunch and supper so we paid like RM46 per person including tax.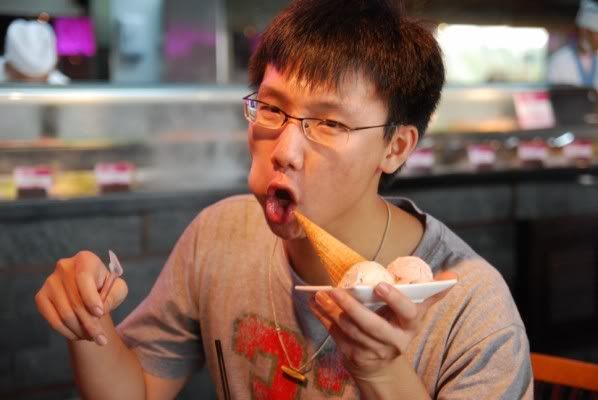 Errr Brian gayness...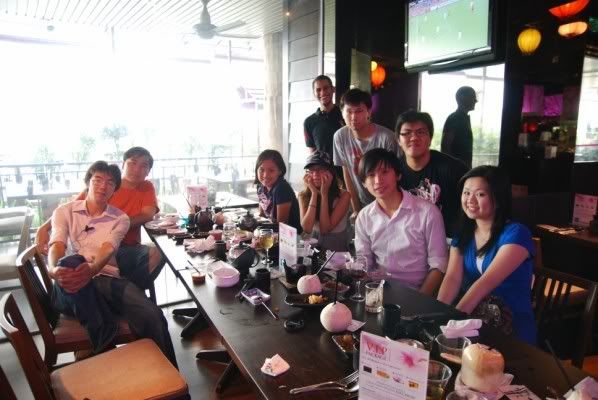 The people at Tenji
Didn't get to take much photos there. apaprantly I heard that they disallow people photographing the food or something, Anyways, was too hungry and busy filling my stomach to be bothered to take much photos lol

Eli and I had to leave Tenji early as we had a 3pm bus to catch at KL Sentral to Genting. Met up with the rest who's taking the bus there as well and we were all late and had to change the bus tickets and took the 330pm bus instead.


The people who went.
It rained at Genting that day and thus it was chilly and foggy up there. We barely see anything on our cable ride to the top.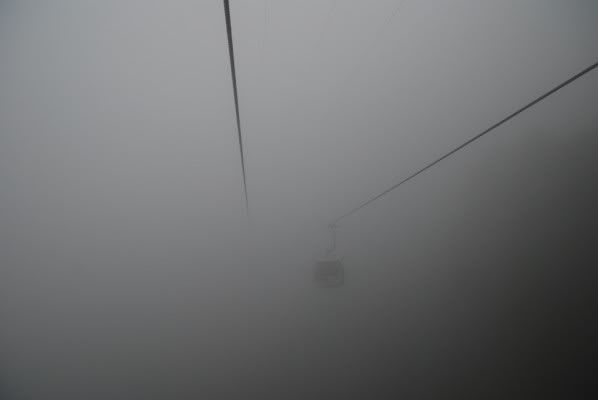 We met up with See Tho and Iu Tjun, who had checked into the hotel room for us already. Hafriz and See Tho missed other so much that they couldn't resist any longer and started gaying each other.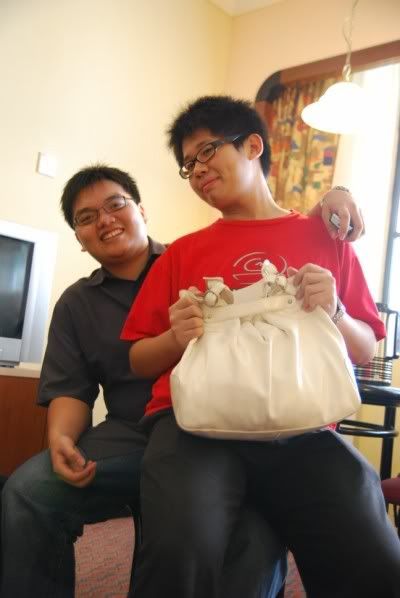 *Resisting the need to puke* Okay, moving on. After we left our bags and ahving enough with the gay couple, we set off to the shopping complex and just simply walk around and did nothing. Did play arcade for a while though, which I haven't for a very long time.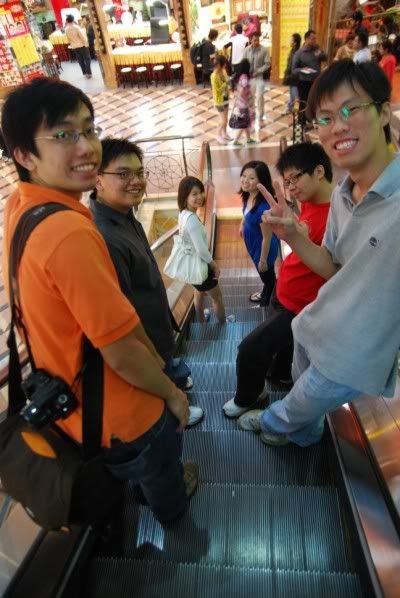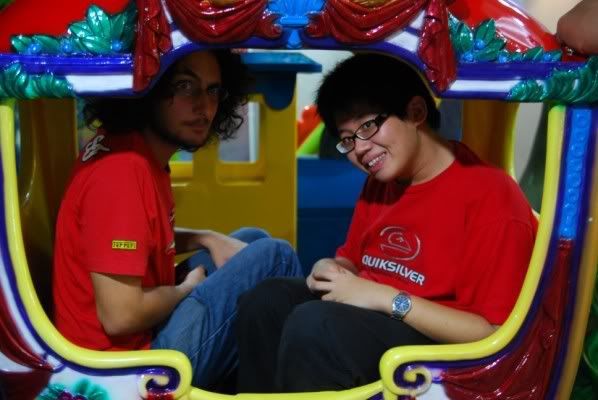 Andrew and See Tho reliving their childhood days.
At night, we did what we intended to do during this trip: drinking. It was kinda like a belated birthday celebration for Jieqiang and I. Special thanks to Hafriz for buying all those drinks =) Hafriz and Andrew are the only ones who got drunk. I wanted get drunk for the first time in my life and I got sick instead =.= Eli and I had Burger King for dinner an hour before the drinking session thanks to Tenji during the afternoon. I think it was the indigestion that made me sick. Shucks man =.=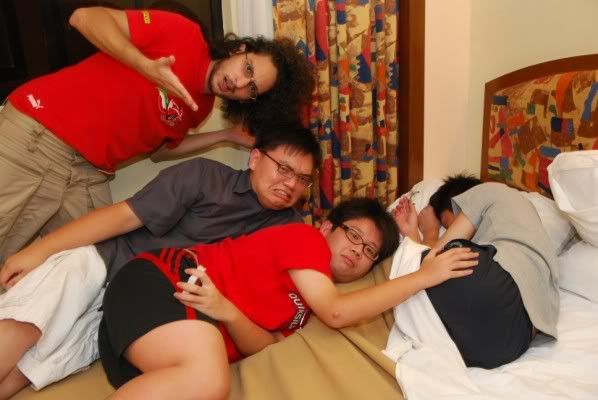 Bunch of high dudes doing thier thing.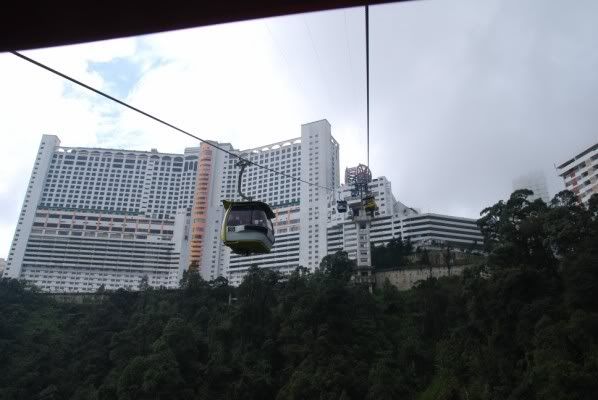 View while leaving for camera.
We had to take the bus to Gombak LRT station as we didn't wanna wait 2 hours for the bus to KL Sentral. Guess what? It was Hafriz's first time taking ANY public transport. Seriously swt man =.=
Hafriz's opening ceremony.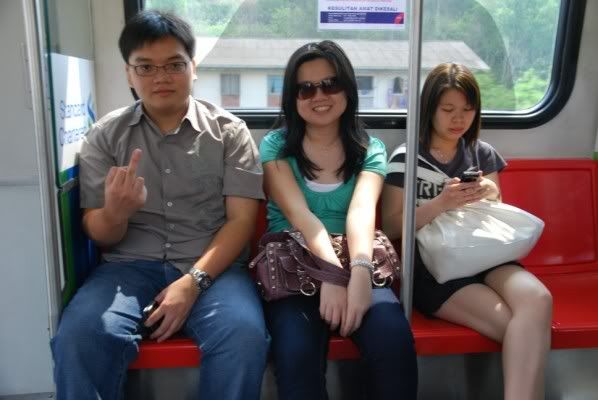 Hafriz saying hello and showing his appreciation to everyone.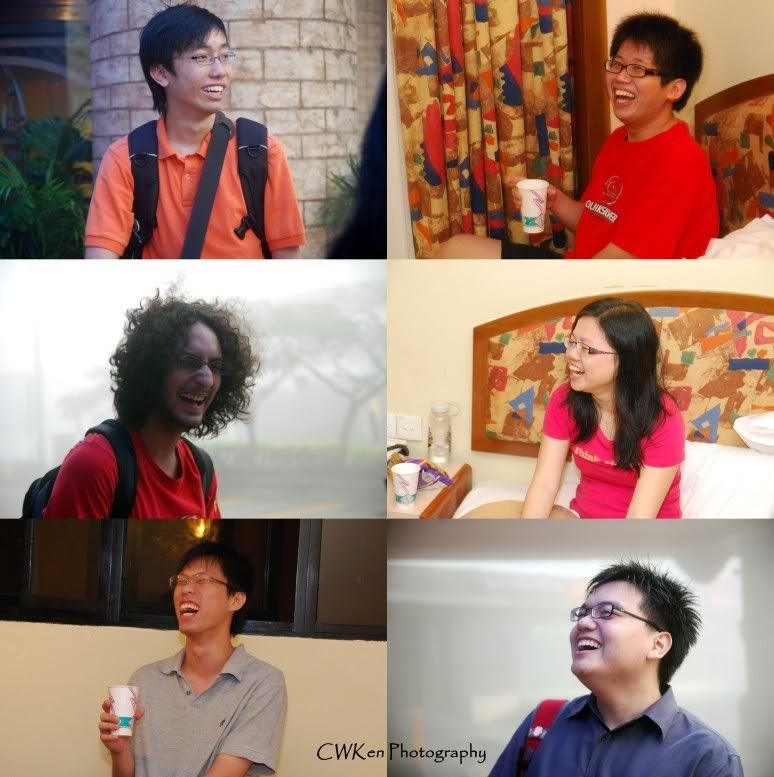 Collection of laughter shots I took in Genting.
Eh? Pui Yeen seems to be missing wor. Coudlnt get any photos of her laughing. Think she didn't alugh during the whole trip LOL Just joking haha Nah "Ah Sam"(auntie/mak cik), give you special photo.
I like this portrait. Shall try more of this next time.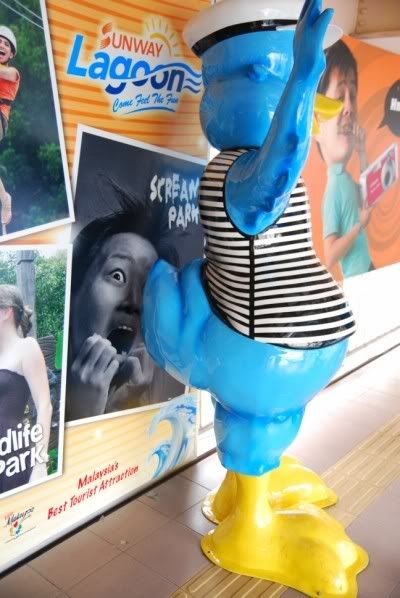 Wanna eat some ass, anyone? Saw this at Mid Valley's KTM station lol
Ok, gotta go Standout party now. Shit loh late edi =.=
by
CWKEN