by
CWKEN
After her final paper on the 21st of May,
Carol suggested that we have a game of dodge ball
after all the Mechanical Engineering students are done with their final paper on the 27th. It did happened and many turned up for the game despite a missing few.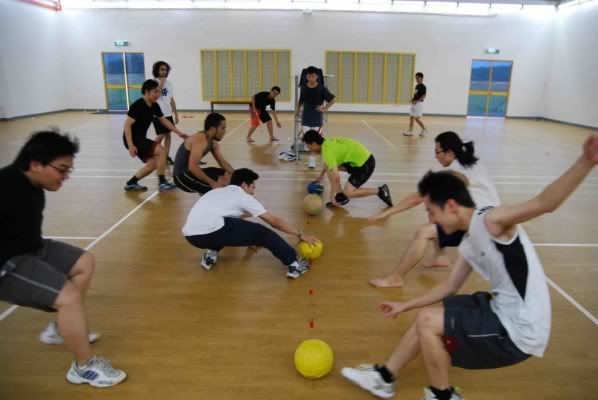 We played at the badminton court. Carol and Pei Yi borrowed the balls from Bryan Lee and set up the court before everyone arrives.
Didn't use the proper dodgeballs but used plastic balls wrapped in tapes instead to make it heavier.
LOL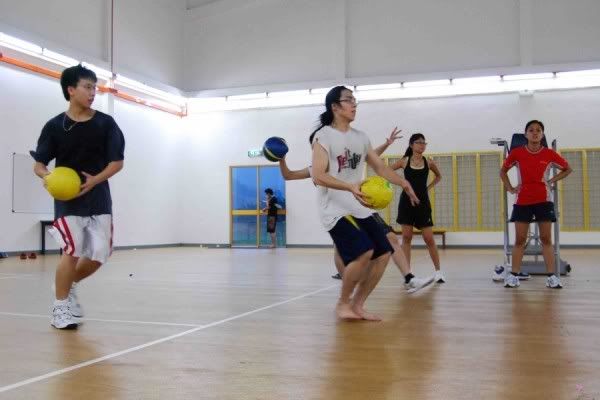 We randomly chose sides of between four to six a side and we all took turns. There were no clear objectives but it was played just for the sake of whooping another person's ass.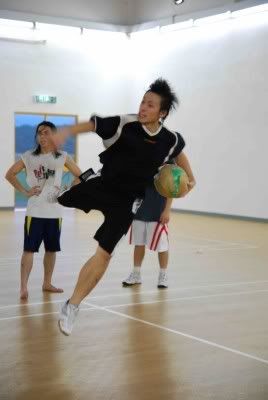 Looked like I'm doing jumping smash lol Kudos to whoever who took this shot =)
This was the match where only Julius, Brian and Zad going against five opponents. Someone suggested this challenge because the three of them were good at it. Julius was once left oneman standing and won against the opposing team with four more members left!! Many tried against the three and the three won all of them O.O"" Super gay...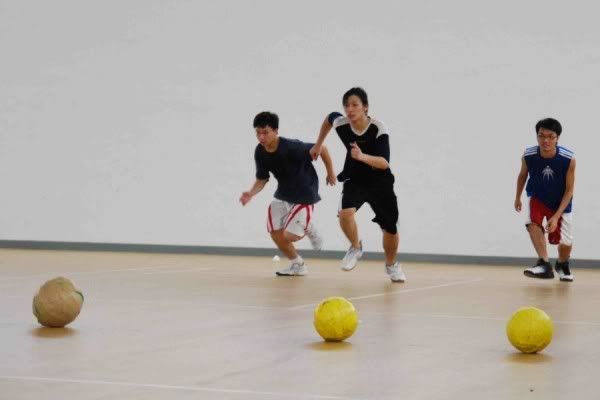 Taking off.
I noticed that shot with me inside were better than the shots I've taken =.= He/she managed to capture some nice actions around while I didn't. I suspect it was Carol who tooked the shot but if I'm wrong, please let me know =) Seriously, I think my photography skills are deteriorating lately although it's not like it was good to begin with. Must use my remaining holiday to learn photography properly.


It was a fun activity to do. I was very emo after my final paper hours prior to the game and n
eeded something like this to release my stress.
Again, I did't have the mood to hold on long on my camera and I just wanted to play and hence the lack of pictures.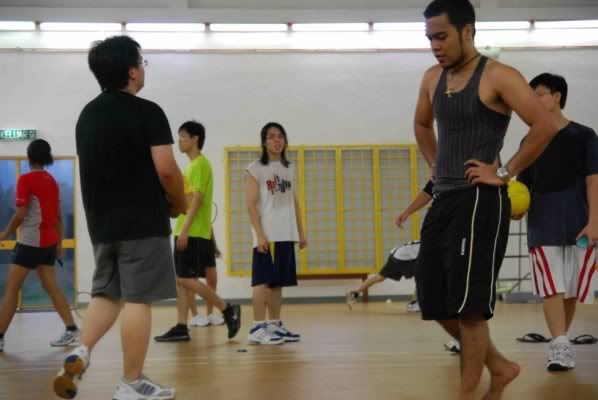 Tired and chilling after the game.
I wonder if we can have another dodgeball game again.
Even if we try making one,, I doubt that many people will turn up. Graduating is sad =(
by
CWKEN